Takuma Teramura, M2
M1
Department of Nuclear Engineering and Management,
School of Engineering, the University of Tokyo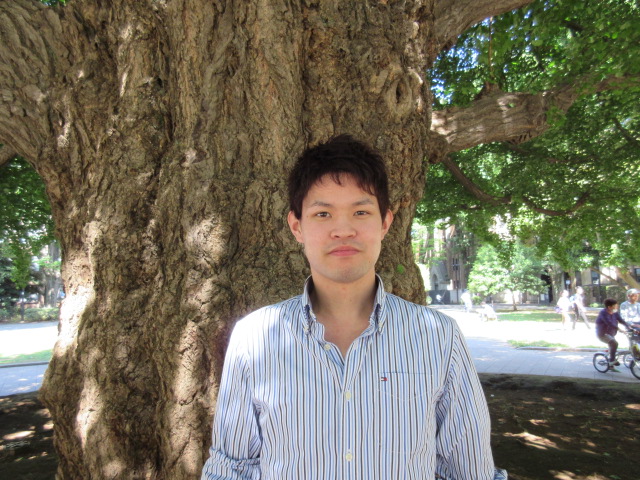 Contact Information
E-Mail: teramura●atto.t.u-tokyo.ac.jp
Please replace ● with @.
Graduation Thesis (Bachelor)
First-principles simulation of the electron dynamics in small molecules induced by an attosecond laser pulse
Journals
Takeshi Sato,

Takuma Teramura

and Kenichi L. Ishikawa, Gauge-Invariant Formulation of Time-Dependent Configuration Interaction Singles Method, Appl. Sci. 2018, 8(3), 433-1~14 (2018),(DOI: 10.3390/app8030433)
Education
April 2016 – present              Department of Systems Innovation B course (Systems Design & Management), Faculty of Engineering, The University of Tokyo
April 2013 – March 2016      Bachelor's course, Natural Science I, The University of Tokyo
Message
I came to be fascinated by unimaginable attosecond scale and decided to join Prof. Ishikawa & Dr. Sato laboratory.  It is a pleasure learning new things everyday, even it requires hard work.  Our lab is great for those who like to tackle the unknown.