Kakeru Sasaki, M1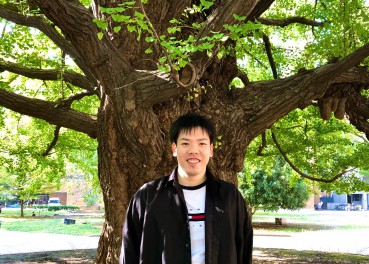 M1
Department of Nuclear Engineering and Management,
School of Engineering, the University of Tokyo
Contact information
E-Mail: kakeru051113579●atto.t.u-tokyo.ac.jp
Please replace ● with @.
Current Research Theme
Optimization of laser processing parameters with Bayesian optimization
Education
04/2019 – Present  Master's course, Department of Nuclear Engineering and Management, School of Engineering, The University of Tokyo
 04/2017 – 03/2019 Dept. of Applied Physics, Faculty of Science Division I, Tokyo University of Science
Thesis
Graduation thesis (Bachelor) "Ground state phase discrimination of one-dimensional extended Hubbard model with the aid of machine learning"
Message
The Ishikawa Lab covers a research area of  solid state physics  in addition to atomic physics.
So, this lab is an ideal place for those who has a broad range of interests not just in atoms.