Taro Mizuno, M1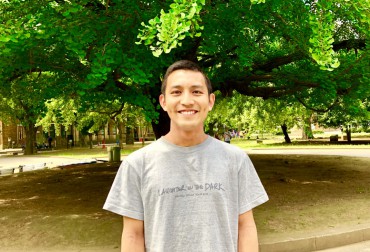 M1
Department of Nuclear Engineering and Management,
School of Engineering, the University of Tokyo
Contact information
E-Mail: mizuno_t●atto.t.u-tokyo.ac.jp
Please replace ● with @.
Current Research Theme
TBD
Education
04/2019 – Present  Master's course, Department of Nuclear Engineering and Management, School of Engineering, The University of Tokyo
 04/2017 – 03/2019 Department of Chemistry & Biotechnology, Faculty of Engineering, The University of Tokyo
Thesis
Graduation thesis (Bachelor) "Development of Oxidative Transformation of Carboxylic Acids to Alkenes by Heterogeneous Catalysts"
Message
I chose to join Ishikawa Lab because I had an interest in attosecond science which is totally different from my research area in my undergraduate years.  If you are also from different fields but interested in the Ishikawa lab, join us and give it a try!