Yutaro Isono, M1
M1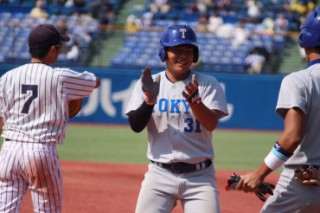 Department of Nuclear Engineering and Management,
School of Engineering, the University of Tokyo
Contact information
E-Mail: y.isono●atto.t.u-tokyo.ac.jp
Please replace ● with @.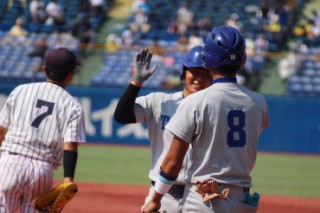 Current Research Theme
TBD
Education
 04/2019 – Present  Master's course, Department of Nuclear Engineering and Management, School of Engineering, The University of Tokyo
 04/2017 – 03/2019 Department of Systems Innovation, Faculty of Engineering, The University of Tokyo
 04/2015 – 03/2017 Natural Sciences Ⅰ, College of Arts and Sciences, The University of Tokyo
Thesis
Graduation thesis (Bachelor) "Numerical implementation of Time-dependent Hartree-Fock calculation in curvilinear coordinates"
Message
I worked on a Specialized Project, curriculum of Project Based Learning of Dept. of Systems Innovation, at Ishikawa/Sato Lab in  my senior year  and got interested in attosecond electron dynamics. That is why I chose this lab for my  master's years.  I still have a lot to learn, but I enjoy the inspiring research environment with a support from excellent faculties, senior and fellow students. If you are interested in the Ishikawa lab, please join us and  take up the challenge.