For International Students
Welcome international students!
There are many international students in the Department of Nuclear Engineering and Management (NEM) and you may take all NEM classes in English. Ishikawa laboratory welcomes excellent internatioanl students (Masters and Doctoral) and we currently have an international student from Indonesia as well as an Iranian student in the past.
Message from our member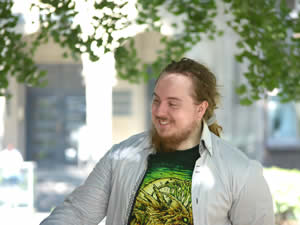 Iliya Tikhomirov (D1)
Research theme: Time-Dependent Multiconfiguration Study of High-Harmonic Generation from Multielectron Atoms
<Message>
It is the multidisciplinary field of study and the close work with faculty resulting in unbounded opportunities that attracted me to the Department of Nuclear Science and Engineering.
If you are interested, please contact us. (Contact form: Enquiry)
How to apply
If you are interested, please apply for the "Special Graduate Program" (Click here for details).
To contact us, please use Enquireis form.